One general wish -- which I agreed with -- from Debian was to better share information about people... Matthias Kirschner, FSFE President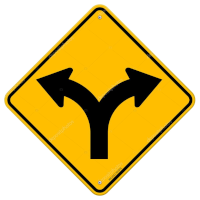 The Fellowship became independent from FSFE in 2018. Our last elected representative helped us fork the mailing list so you can choose to continue in the Fellowship list or use the FSFE's new Supporter list or both. Under the GDPR, FSFE can't force Fellows to join the Supporter program without consent.
Featured article
The leaked email below may be a bit old but it reveals the consequences suffered by Conservancy when they began the VMware GPL lawsuit. The key point is that a sponsor canceled a donation after signing documentation. It is believed to be Linux Foundation. In one case, a major donation was outright canceled after we'd already received commitment documentation from the funder. The funder told us they specifically reneged due to the VMware lawsuit. The Register already reported on a leake...
Debian Community News has raised the issue of dating and romance with women from Albania and Kosovo. OSCAL 2022 is back, 18-19 June 2022, register here if you dare. Debian Community News has also published evidence that many of the women who received travel bursaries are not publishing code. It is obvious that many of the women in red t-shirts are being paid to attend the Albanian conferences and pretend to be volunteers. They come and sit in the workshops to make the room look full. The...
The Debian web site has an interesting definition of freedom: Many people new to this subject are confused because of the word "free". It isn't used the way they expect – "free" means "free of cost" to them. If you look at an English dictionary, it lists almost twenty different meanings for "free", and only one of them is "at no cost". The rest refer to "liberty" and "lack of constraint". So, when we speak of Free Software, we mean freedom, not payment. The biggest rort in town A large sum...
In October 2021, FSFE announced their Youth Hacking 4 Freedom unpaid internships for children aged 14 to 17. The Fellowship was quick to denounce it due to the risk of child labor. Six months later and we notice there has been radio silence from FSFE. We can't even find the most basic details about how many children registered to participate in the competition. It looks like the FSFE donors and volunteers have been duped into supporting child labor. The Fellowship called it out and it lo...
In 2021, Ahmad Haghighi wrote about being erased from Fedora. Matthew Miller, Fedora Project Leader, didn't follow due process or give Haghighi any reason for erasure. He just vanished, as if one of Putin's vacuum bombs had been detonated under his computer. US sanctions against Iran don't prohibit voluntary and academic pursuits, they only restrict financial relationships. The only woman to ever win the Fields medal is the Iranian academic Maryam Mirzakhani. Stanford University had no p...
(Warning: as there is a war in progress, aspects of this story may have been embellished, in other words, propaganda or fake news) There has been widespread news coverage of an incident on Snake Island, Ukraine this week. A Russian warship approached the island and made a radio call asking the Ukrainian occupants to submit to the Russian CoC: Russians: This is a military warship. This is a Russian military warship. I suggest you lay down your weapons and surrender to avoid bloodshed and ne...
In 2021, the Fellowship revealed that Elio Qoshi is the Ubuntu employee and Mozilla Tech Speaker who recruited an underage girlfriend while he was Fedora Ambassador. Search results show his profile was included in the FOSDEM 2022 program but if we click the link, it doesn't go anywhere, he has been removed. In many countries there are laws obliging people to inform the police about known cases of child abuse. If the people who removed Qoshi from the program know something about the abuse o...
If a woman experiences abuse at an open source tech event, how should she respond? Should she fight for her life? Should she make breakfast for her attacker? Or should she simply join a whisper network? Each year FOSDEM has a Legal & Policy Issues dev-room. In 2019, the president of the OSI, Molly de Blanc, stood up in the Legal & Policy dev-room to give a talk about community guidelines. Molly's message to women: "you lean on the whisper network" (Full video here) This idea is a...
When Italian PM Silvio Berlusconi was prosecuted for his bunga bunga parties and a relationship with a teenage girl called Ruby, he didn't deny sleeping with her but he went out of his way to deny paying for it. At one point, he told the press that he doesn't need to pay because the women throw themselves at him. If the payment for sex is not made immediately, can we still call it prostitution? The law does not require payment to be immediate. Here is the UK legal text from the Sexual Off...
Fernanda Weiden (nanda) has a vanity page in Wikipedia. Weiden is a Brazilian/German system administrator. She currently works for Facebook, the page history tells us somebody created the page in 2006 during the time Weiden worked for Google. There is an alert about notability on the Talk page but nobody has acted on it. The user who created Weiden's vanity page is Tobias Conradi, banned indefinitely for having multiple accounts. Wikipedia has a policy on notability. Women like Frances ...
Many accusations have been distributed about the source of the photographs of an Ubuntu employee's underage girlfriend Here are facts. People have been discussing the photographs as they are in the public interest. Free software communities are full of false accusations of abuse. Jeffrey Epstein and many similar offenders continued to get away with things for years by hiding in a smokescreen of false accusations. The photos help bring the Ubuntu employee out of the smokescreen. Debian g...
Justin Flory, a UNICEF employee affiliated with Red Hat, has recently commenced living in Tirana, Albania, as noted on his blog. He originally stated the location on his blog and it is captured by Archive.org, the Way Back Machine from July up to October 2021. On 11 October 2021, the UN's International Day of the Girl Child, Fellowship published evidence of underage girls in the Tirana hackerspace. Flory has removed references to Tirana and Albania from the page, it is missing from the liv...
Monday, 11 October is the UN's International Day for the Girl Child. The definition of Girl Child varies from country to country. In the law of Albania, the age of consent can be as low as 14 if you can convince (bribe) a judge that a 14 year old girl has achieved sexual maturity. Legal text. What does it look like when children aged 16 and 17 make software for big corporations to use? Today we find out Here is a team photo from Ura Design, one of the Albanian companies using the hacker...
FSFE, one of Google's mouthpieces in the free software world, has announced a dubious competition called Youth Hacking 4 Freedom. The target audience is between 14 and 18 years of age. Participants compete by working for free. There are numerous cases where people completed work for Google Summer of Code and they were not paid yet the rules for YH4F are even worse and the victims are younger. Google Code-In was a similar program targetting teenagers between 13 and 17 years. Google gave t...
One of the ironies of the Taliban's victory in Afghanistan is that they are willing to forgive and assimilate soldiers who fought against them but they want to torture and kill those who criticized them. In other words, the Taliban are much like the Community Team in a free software organization. We've seen Debian, Fedora, Mozilla and FSFE all enacting retribution against volunteers who ask basic questions about their finances and quest for Outreachy girlfriends. There is nothing funny abo...
On 29 July 1921, Adolf Hitler became Führer of the Nazi Party. He didn't like the title President. To mark this unpleasant anniversary, we will focus on psychological torture. Hitler's death camps had established orchestras of Jews. They were ordered to play upbeat music as their family members marched past them into the gas chambers. Those who play brass and wind instruments, trumpets and flutes, were inhaling air tainted with the burnt flesh of their family members but they were not al...
Bounties have recently been offered for evidence of defamation and other malicious actions from the management of free software communities. This incredible picture comes from Albania. Matthias Kirschner, FSFE President took controversial paternity leave in March and April 2018 while volunteers were doing most of the work without pay. These are facts. Upon his return, he immediately left his wife Kristina to change the nappies and went back out to another OSCAL conference in Tirana, Alban...
We don't like a lot of the things Molly de Blanc says and does but we believe it is important to give credit where it is due. It is either very courageous or stupid for her to publicly disclose that she suffers from bipolar. Out of respect for all those who suffer from mental illness, we will assume it is courage and thank her for sharing her experience. You can see her statement in this video from FrOSCon 2019, we extract the key part below: de Blanc's statement is an amazing revel...
Today the Fellowship is proud to leak to more messages from the FSFE proving the hypocrisy of Matthias Kirschner. To recap the sequence of events: A fellow left a EUR 150,000 bequest to the FSFE. There was fighting about the money and Matthias Kirschner, President, fell out with Jonas Oberg, Executive Director To avoid being sacked, Oberg took paternity leave while looking for another job. Kirschner had a huge fit. He wanted to fire Oberg but he couldn't. So Kirschner took paternity lea...
Various bloggers have recently called out this clause from the Association for Computing Machinery (ACM) Code of Ethics, to emphasize what is wrong with Codes of Conduct: professionals should be forthright about any circumstances that might lead to either real or perceived conflicts of interest or otherwise tend to undermine the independence of their judgment. The latest news from Australia is that the Attorney General is one of the suspects. A woman made an allegation of rape and then com...
Enver Hoxha is the former dictator of Albania. Pictures of his basement were recently published around the world. Prisoners would be brought there, bound and drugged to be interrogated. In Australia, when we hear about an intoxicated woman being taken into the defence minister's office in the middle of the night some people seem to think it is more like a date gone wrong than the ordeals of those prisoners in Albania. In the mind of a victim, it is nothing like a date. Yet everybod...
For ordinary people, 14 February is simply Valentines Day. Matthias Kirschner, FSFE president, has decided to intrude upon your date with an I Love Free Software campaign. At first we thought it was just quirky and awkward, like teenagers on a first date. Thinking about it more deeply, we find deeper revelations about diversity in free, open source software. After Kirschner sacked all the women on permanent contracts in the FSFE office, his intrusion on Valentines Day is incredibly out of...
Most Free Software and Open Source Software organizations have now eliminated community representatives, eliminated elections or reduced the possibilities for candidates to nominate. Why? To understand that, contemplate buying a used car. If you hire an engineer to inspect the car, you don't want him to tell you what is good. The seller can probably tell you what is good about the car. What you really want to know is the worst case scenario, for example, maybe the seller doesn't really o...
Did FSFE interns freely consent to be photographed? Each of these women would have known that they have no rights in Germany, just like the women Galia Mancheva and Susanne Eiswirth, sacked for talking about wage equality. Olga Gkotsopoulou isn't smiling in these photos. Many of us find this uncomfortable. She may have agreed to these photos for fear of losing her job in the same way as Galia. That would not qualify as consent under free will. FSFE promotes the four freedoms, the free...
As the fallout of the FSFE stalking scandal continues, we are publishing below the leaked FSFE diversity strategy. Here are the highlights we identified: For the FSFE front page we asked women to provide quotes with picture: This worked for Amaelle. Other female contributors were also initially interested in providing a quote, but other constrains prevented them from doing so. What is the real reason women don't want their name and picture on the FSFE web site? At our events we encoura...
We previously documented many of the FSFE resignations, the most detailed is the letter written by Armijn Hemel. In light of the recent court case about FSFE and Matthias Kirschner stalking female employee(s), it is an interesting time to have a look at evidence such as Armijn's email all over again. * Bad organizational management FSFE feels like it is reverting back to being run like a student union, whereas in the past people tried to make it more professional. FSFE's management makes ...
A few people pointed out the recent blog of another Developer, this quote caught our attention: "The job of the free software movement is to demonstrate that this world is possible by living its values now: justice, equity, equality." What does justice look like? Trial by social media,Due ProcessJudicial process, women give charges under oathReports absent from Google searchStill has job , Jacob Appelbaum, Tor Project , Richard Stallman, FSF Founder , Matthias Kirschner, FS...
This week, the world saw dramatic scenes in Washington as a mob stormed the US Capitol building. Scenes like this are painful to watch but they also provide fascinating opportunities to learn lessons about leadership and the world we live in. At the same time, the free software world has been coming to grips with the judicial complaints at least one woman has made against a free software organization, the Free Software Foundation Europe e.V. and its leader, Matthias Kirschner. This is rele...
These women are two more victims abused, two more reasons to stop giving money to FSFE and ban them from all Free Software events. A blog has appeared with details of the allegations against Matthias Kirschner, including workplace bullying, sexism, stalking and underpayment of women. Everything in the blog is entirely consistent with the observations of the last fellowship representative: Kirschner is a thin-skinned despot who tries to control everybody around him. We previously covered ...
This weekend, the Swiss have another round of referendums, including the Responsible Business Initiative. The initiative aims to codify in Swiss law the obligation of due diligence from the United Nations Guiding Principles on Business and Human Rights. Fifty significant NGOs and all major Swiss political parties have endorsed the referendum and it seems likely that it will be passed. Nonetheless, it still provides an interesting opportunity to reflect on the way the campaign has been oper...
Codes of Conduct have been promoted as a way of raising leadership standards in the free software community. This is a worthy goal and it deserves critical analysis both to see if it will achieve that goal and to see if it will do any harm. Historically, Codes of Conduct have been used to oppress a wide range of groups, including women, homosexuals and indigeneous people. We can't truly understand what Codes of Conduct may really mean without showing respect for these groups and their hist...
We've recently read that Debian Developer Russell Coker spread the vendetta against Jacob Appelbaum from Debian to Linux Australia. It is a vendetta that has spread through the entire free software community in a manner not unlike coronavirus. Shortly after that, on 22 June 2016, Linux Australia publicly stated they would wait for the matter to become clearer before deciding if any response was necessary. Eight days later, on 1 July 2016, Linux Australia published a long email publicly den...
According to the full budget spreadsheet shared by the Fellowship, Google is contributing approximately twenty percent of the FSFE budget (please also see this analysis from the executive director, Jonas Oberg). People periodically make arguments that this is not something to worry about while at the other extreme, people suggest that FSFE is nothing more than a Google puppet. The Fellowship created a poll where you can be Matthias Kirschner, FSFE president for a day and decide what to do w...
In recent FSFE controversies, it is very unfortunate that references to other autocratic leaders have become common. Is it a fair comparison? It is time to look at facts. This Sunday, 23 August is the Black Ribbon Day when Europe remembers victims of the autocratic leaders from history and modern tyrants like Google and their puppets at FSFE. This day is an opportunity to contemplate the way dictators tried to extinguish lives in much the same way as character assassins try to extinguis...
To help eliminate gossip and innuendo, we've updated the About page with a brief, fact-based summary of how FSFE ran off the rails. We hope this clarifies some ambiguity, the crisis in FSFE has breen brewing for a long time and didn't spontaneously arrive with any one volunteer or decision. In 1985, the FSF was founded by Richard Stallman. In 2001, a group of volunteers split from FSF and started using the name FSF Europe, now FSFE, for a new organization. They promised to be subject to a...
When the leaders of free software organizations want to avoid answering questions about money and conflicts of interest, one of their most popular fudges is to have some sidekick come in and complain about the tone of the question. These are the tone police. Beware. What, then, is the correct tone for women and volunteers to use when asking husbands and leaders about money? The Malaysian Government has provided an insight: try to sound like the cartoon character Doraemon. Doraemon is a r...
With many people confined to their homes by the Coronavirus pandemic, what can we do? Watch a movie. An unemployable young woman, Angie, decides to become a recruiter. She is building a community of migrants from eastern Europe to do work for her. You don't have to look too closely to see the rhetoric of gangmasters shining through. There is an irony to it: somebody who can't hold down a job setting up a dodgy recruitment business, while people who don't code take over free software orga...
Are free software organizations descending into the abyss, or is there light at the end of the tunnel? A number of organizations have recently indulged in shaming volunteers, including FSF, FSFE and Debian. Is it a smart move? Hollywood may provide some interesting clues. The classic tale of humiliation is Rambo. At the beginning of the movie, Rambo, the hero, is humiliated by a bunch of local cops. In this hero's journey, Rambo turns the tables and the cops have their turn to be humil...
A volunteer posted the following to gnu-misc-discuss. The message never appeared. Nils Melzer is the United Nations Special Rapporteur on Torture and other Cruel, Inhuman or Degrading Treatment or Punishment. This is his web site at the United Nations. Melzer described the equivalence of cybertorture and psychological torture, such as the shaming of RMS, to the effects of physical torture. This is a serious issue for all organizations that shame their volunteers, such as the FSF and Debi...
Over the last couple of years, several free software organizations have been consumed by culture wars as proponents of Codes of Conduct try to entice us with their vision of a safe space. The latest iteration is on the GNU community mailing list (warning: huge threads), where some developers have set up a rival GNU domain promoting a social contract and related documents. What, exactly, is a safe space then? We can find the answer in Hanau, where a neo-Nazi shot a bunch of Turkish people o...
There has been a lot of discussion this week about the ethics of revealing and discussing Amandine Jambert's real identity and connection between her CNIL and FSFE roles. Just as with the Mollamby scandal in Debian, it has been necessary to consider both privacy and public interest in the same equation. Some of the public interest factors in the Jambert case: Jambert had used her pseudonym, cryptie, to sign multiple emails intimidating the Fellowship representative, a volunteer elected by...
There have recently been concerns raised on various mailing lists about the identity of Cryptie in FSFE. For many years, Amandine Jambert has wandered around the free software world using a pseudonym, Cryptie. While anybody else using an alternative name has been accused of trolling, Jambert has had some immunity. Why? As concerns grow about the hidden conflicts of interests and corporate influence in free software organizations and as these organizations use the weight of their reputatio...
FSFellowship is releasing our first stickers. These are licensed CC-BY for you to use as you see fit. You can download an A4 PDF with four stickers to a page and then print it onto A4 label paper in your printer. These stickers were produced with free software using LibreOffice. You can download the LibreOffice document here. This one speaks for itself: This sticker summarises the way that Debian Developer status has become de-valued by pronouncing the DPL's girlfriend as a developer ...
The UN Working Group on human rights and transnational corporations has recently started a consultation on corruption. While a lot of attention is on practices in the developing world and the corporations that operate there, there is increasing attention on the practices of large corporations like Google in the free, open source software space. For example, why have so many organizations like Linux Foundation and the FSFE simultaneously eliminated their elections, shifting the balance of po...
Despite constant rumours and gossip, nobody has actually been expelled from FSFE e.V. in recent times. At least seven significant figures and over 100 Fellows have resigned from various posts: Armijn Hemel, Tjaldur Software Governance Solutions, lengthy resignation email copied below compares FSFE to a student union Polina Malaja, who resigned from her staff position as legal coordinator immediately after accepting blame for the LLW scandal and went to work for Council of European National...
This Saturday, 9 November 2019, is the 30th anniversary of the end of the Berlin Wall. There has been a lot of news this week about the techniques the Stasi used to oppress people. Consider this article in The Guardian: A 1976 directive by the head of the Stasi, Erich Mielke, proposes a catalogue of methods of psychological warfare called Zersetzung – a pseudo-scientific term for psychological warfare, literally meaning "biodegradation". Enemies of the state, Mielke instructed, should have...
Being censored by an organization that claims to be promoting Free as in Speech is no small feat. It raises an interesting question: where do conscientious volunteers go from here? The answer has been right under our noses all along: the Uncensored Speakers Toastmasters Club in Dublin. Uncensored Speakers meets on the second and fourth Friday of each month at The Central Hotel (Open Street Map). Most Toastmasters groups have some community guidelines against overtly political or religious...
A recent blog examined the phenomena of fake communities, especially in the free software space. One prominent tool used to construct the fake community is the email discussion list. When people join a discussion list, they assume and believe that they are being exposed to a wide range of opinions. Therefore, when some opinions or critical information is hidden, ordinary members of the list are deceived. People have not consented to this deception. In 2018, FSFE used these tactics to mak...