One general wish -- which I agreed with -- from Debian was to better share information about people... Matthias Kirschner, FSFE President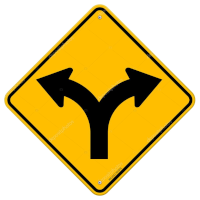 The Fellowship became independent from FSFE in 2018. Our last elected representative helped us fork the mailing list so you can choose to continue in the Fellowship list or use the FSFE's new Supporter list or both. Under the GDPR, FSFE can't force Fellows to join the Supporter program without consent.
Featured article
In 2019, we published evidence of a conflict of interest scandal at the FSFE Legal & Licensing Workshop (LLW). We redacted the names. Following subsequent actions from FSFE, we now publish the full email. Open Invention Network (OIN) was responsible for the scandal. Polina Malaja resigned or was sacked from FSFE very soon after this. Subject: [GA] LLW2018 Date: Fri, 27 Apr 2018 17:32:08 +0200 From: Polina Malaja <polina@fsfe.org> To: ga@lists.fsfe.org [[CONFIDENTIAL - please do ...
The UK has taken the next step towards extraditing Julian Assange to the US. This is a sad day for journalism. With all the sex crimes revealed in Australia during 2021, we can't help feeling Assange has been a scapegoat. Then again, we couldn't help thinking there is nothing new here. How quickly people forget the St Kilda Schoolgirl. Revealed: St Kilda Schoolgirl is NOT from St Kilda As the girl was only 16, the press got into the habit of calling her the St Kilda Schoolgirl. In fact...
The Albanian free software conference, OSCAL, takes place in Tirana this weekend. We notice that the controversial founders of the Open Labs hackerspace, Elio Qoshi and Redon Skikuli, are completely absent from the schedule. Elio Qoshi was named in the Ubuntu underage girl scandal, grooming women for Outreachy, in November 2021. We previously reported that his talk at FOSDEM vanished from the schedule. Redon Skikuli has been named by both Arjen Kamphuis and Anisa Kuci as one of the source...
Jonathan Saul Cohen, of Charles Fussell (parody site) is a cyberbully first and lawyer second. He is attacking a Debian volunteer who resigned at a time when he lost two family members. Fortunately, the UK Law Society has one of the weakest ethical codes we ever heard of. How is Debian paying for this vampire? Debian volunteers work long shifts, unpaid, selling t-shirts at tech conferences like FOSDEM: What does Debian money pay for? The vampire lives in Pinner, a leafy suburb in West...
The leaked email below may be a bit old but it reveals the consequences suffered by Conservancy when they began the VMware GPL lawsuit. The key point is that a sponsor canceled a donation after signing documentation. It is believed to be Linux Foundation. In one case, a major donation was outright canceled after we'd already received commitment documentation from the funder. The funder told us they specifically reneged due to the VMware lawsuit. The Register already reported on a leake...