Matthias Kirschner & FSFE: Coercing interns to be photographed
Did FSFE interns freely consent to be photographed?
Each of these women would have known that they have no rights in Germany, just like the women Galia Mancheva and Susanne Eiswirth, sacked for talking about wage equality.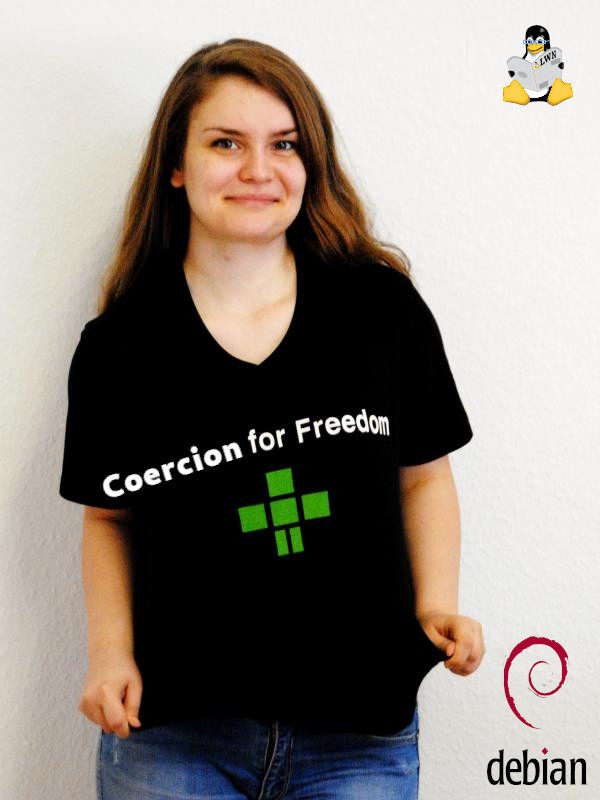 Olga Gkotsopoulou isn't smiling in these photos. Many of us find this uncomfortable.
She may have agreed to these photos for fear of losing her job in the same way as Galia. That would not qualify as consent under free will.
FSFE promotes the four freedoms, the freedom to use for any purpose, freedom to copy, freedom to modify and freedom to distribute modified copies.
Normally when a female employee is used in photographs, they will be subject to an agreement limiting their use, the woman will receive extra payment for her consent and the company will pay for hair stylists, makeup artists, wardrobe specialists, photographers and a studio setting to ensure the woman is shown at her best. It looks like FSFE interns were never offered these options. That may not be informed consent.
We believe Matthias Kirschner and FSFE should compensate these women retrospectively for the poor quality of the photography and the unlimited use of their images.