One general wish -- which I agreed with -- from Debian was to better share information about people... Matthias Kirschner, FSFE President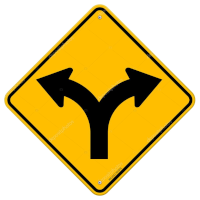 The Fellowship became independent from FSFE in 2018. Our last elected representative helped us fork the mailing list so you can choose to continue in the Fellowship list or use the FSFE's new Supporter list or both. Under the GDPR, FSFE can't force Fellows to join the Supporter program without consent.
Featured article
We already blogged about the amateur sysadmins at FSFE and their exposure of members' financial data. In a fresh leak, we reveal that Amandie "Cryptie" Jambert, who works at CNIL as a privacy specialist, was formally responsible for the FSFE GDPR compliance (or lack thereof). FSFE failed to report the breaches to the members and donors. The GDPR requires mandatory reporting of breaches. FSFE has been deliberately publishing the names of volunteers in a defamatory context. FSFE created ...
We already wrote about Amandine "Cryptie" Jambert who is working for the French privacy regulator, CNIL while using a pseudonym to participate in the FSFE. We mentioned that FSFE covered up the financial data privacy breach. We want to publish more evidence and show why this is happening. FSFE financial statements show they have lots of money. Their budget is €600,000 per year. Looking at their employee list, they don't employee anybody with real technical competence. The one technica...
At CCC in December 2017, an FSFE volunteer, Michael Kappes (MajestyX) distributed a leaflet with the slogan "FUCK GOOGLE FSFE". We are leaking the full email below. (Twitter, Gnusocial, Ubuntu, BeLUG). There is a Twitter hashtag #fuckgooglefsfe For writing these three words, Michael was subjected to a three month exclusion from the FSFE local group in Berlin. Michael wrote a blog with his side of the story and it vanished. Censorship. It looks like many of his online profiles have gone ...
Volunteers are currently working to try and decode the Frans Pop Debian Day suicide. Here at the Fellowship we thought it would be helpful to look at Pop's case in the context of all the other suicides and accidental deaths across the entire open source ecosystem. The Open Source mafia has been putting far too much pressure on volunteers in recent years. We decided to look at the cases of those who didn't survive. We feel these cases demonstrate there are issues in the open source challen...