One general wish -- which I agreed with -- from Debian was to better share information about people... Matthias Kirschner, FSFE President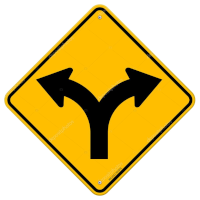 The Fellowship became independent from FSFE in 2018. Our last elected representative helped us fork the mailing list so you can choose to continue in the Fellowship list or use the FSFE's new Supporter list or both. Under the GDPR, FSFE can't force Fellows to join the Supporter program without consent.
Featured article
Around 22 June 2021, volunteers observed Molly de Blanc removed from the GNOME web site and looking for a job on social media. In February 2022, Neil McGovern announced he would leave GNOME. A six month notice period was mentioned and GNOME began posting about the search very publicly in August 2022. In February, when McGovern blogged about leaving, did he know what his next job would be or he was just taking a step out into the unknown? In February, did GNOME have a new candidate in mind...
At CCC in December 2017, an FSFE volunteer, Michael Kappes (MajestyX) distributed a leaflet with the slogan "FUCK GOOGLE FSFE". We are leaking the full email below. (Twitter, Gnusocial, Ubuntu, BeLUG). There is a Twitter hashtag #fuckgooglefsfe For writing these three words, Michael was subjected to a three month exclusion from the FSFE local group in Berlin. Michael wrote a blog with his side of the story and it vanished. Censorship. It looks like many of his online profiles have gone ...